Dustin Poirier is one of the most exciting fighters in the UFC right now and one of the best lightweights of all time in general. With a record of 28 wins and 7 losses, Poirier is a true veteran of the sport, even though he is only 33. The Louisianan fell short for the second time in his career and wasn't able to win the ultimate gold against reigning champion Charles Oliveira. After this heartbreaking loss, his future is still unclear, but one thing is certain: This athlete truly has one of the best resumes and finishes in the entire organization. In the following article, we will look at Poirier's best finishes in the octagon. If you're a fan of Dustin Poirier and enjoy his bouts, you might as well try and win some money with Woo Casino Online.
Dustin Poirier versus Eddie Alvarez
Eddie Alvarez won his lightweight title in 2016 and lost the belt shortly after against the promotion's biggest star Conor McGregor. In 2017, Alvarez faced Dustin Poirier for the first time. The bout was very tense, Poirier managed to hurt his opponent, but got over excited and botched his moment. The fight eventually ended in a no contest, as Eddie landed an illegal knee on a grounded opponent. In 2018 both gentlemen shared the cage once again. Dustin was way more comfortable in boxing exchanges, while Eddie tried to wrestle. The bout ended in the second round as Poirier managed to finish his opponent this time around.
Dustin Poirier versus Justin Gaethje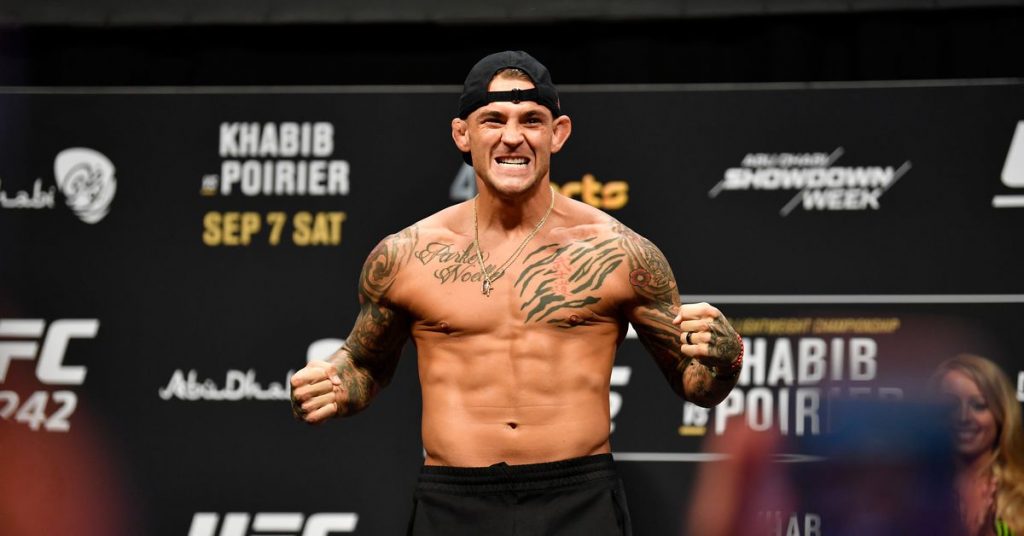 Prior to the second fight with Eddie Alvarez, Louisianan was booked against one of the most brutal and exciting fighters in the lightweight roster – Justin Gaethje. Gaethje used to be a favorite for bookmakers and fans, but Poirier proved once again that it's never a good idea to underestimate him. The bout started at a very high pace, where Dustin managed to outbox Justin technically, while Gaethje was using his most lethal weapon – leg kicks. The show ended in a 4th round and The Diamond once again proved that he's one of the best finishers of his division.
Dustin Poirier versus Anthony Pettis
After the accidental incident with Alvarez, The Diamond shared the octagon against the former lightweight champion Anthony Pettis. Pettis wasn't at his peak, but he used to be a big name. As with every fight of Poirier, this one also showed fireworks. Both men tried their best in boxing and grappling to achieve victory. But it was Poirier who managed to get the finish.
Dustin Poirier versus Conor McGregor 2
These two gentlemen first met in the octagon in 2014. Conor McGregor was an upcoming big star and Poirier was viewed as the Irishman's first big test. The fighters started at a high pace from the beginning. McGregor was landing harder shots, but Dustin was answering with his own. But after 90 seconds Conor won the fight via technical knockout. The Diamond and The Notorious shared the octagon once again in different circumstances at UFC 257. This time Louisianan got his revenge and knocked out his adversary in the second round.
Dustin Poirier versus Bobby Green
In 2016, Poirier was scheduled to face Bobby Green. The Diamond was on a 3 fight win streak, while Bobby was coming off from a loss. Both fighters created a boxing show for the fans, but Dustin managed to drop Green with a hook 2 times and finish him via TKO.